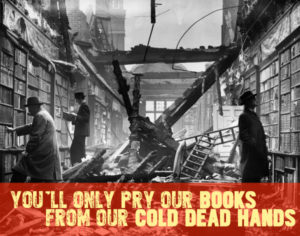 The reading group meets on the second Wednesday of the month at 6 pm in Sheffield's Central Library.
We're using the library's own sets of books so they are free for the group to borrow. Just pop by to Jepps Books for your copy of up coming titles.
You get them for longer than a normal library book but please do return them otherwise the library will fine us!
The group itself chooses the books it will be reading and we're always one book/month ahead of ourselves. The upcoming books are are;
November 8th: H is for Hawk by Helen MacDonald.
Award winning memoir by Helen Macdonald.

H is for Hawk tells Macdonald's story of the year she spent training a goshawk in the wake of her father's death. Her father, Alisdair Macdonald, was a respected photojournalist who died suddenly of a heart attack in 2007.

Having been a falconer for many years, she purchased a young goshawk to help her through the grieving process.

Link to facebook event – tell us you're coming!
December 13th: To the Lighthouse by Virginia Woolf.
To the Lighthouse is a 1927 novel by Virginia Woolf. The novel centres on the Ramsays and their visits to the Isle of Skye in Scotland between 1910 and 1920.

Following and extending the tradition of modernist novelists like Marcel Proust and James Joyce, the plot of To the Lighthouse is secondary to its philosophical introspection. Cited as a key example of the literary technique of multiple focalization, the novel includes little dialogue and almost no action; most of it is written as thoughts and observations. The novel recalls childhood emotions and highlights adult relationships. Among the book's many tropes and themes are those of loss, subjectivity, the nature of art and the problem of perception.