The most tedious Prime Minister the UK has ever had was Harold Macmillan. He was once once asked what it was that might blow the government off course. He replied "Events, dear boy, events!"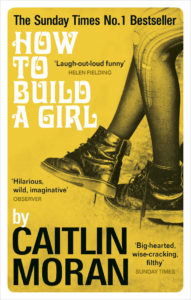 In that spirit Jepps Books thought it would be useful to highlight a few of the events we're helping organise in the Sheffield area. We can't guarantee they will actually blow the government off course but it might put some wind in our sails.
Radical Readers this Wednesday discuss Caitlin Moran's How to Build a Girl. That's at 6 pm at the Sheffield Central Library (ginger nuts provided). LINK
In November (always the second Wednesday of the month) we will be discussing H is for Hawk.
If you want a loan copy of the book get in touch. At each meeting of the group we collectively decide which book we'll be discussing next.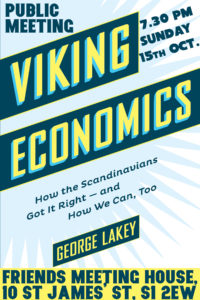 On Sunday 15th October Viking Economics: George Lakey, anti-war activist, author and founder of the Training for Change nonviolence training collective has turned his attention to the economics of inequality, penning Viking Economics – billed as "perhaps the most fun economics book you've ever read".
He explores the inner workings of the Nordic economies that boast the world's happiest, most productive workers, and explains how, if we can enact some of the changes the Scandinavians fought for surprisingly recently, we, too, can embrace equality in our economic policy.
For more info on the book: Viking Economics here. 7.30 at the Friends Meeting House LINK
A New Man, Saturday 28th October: Charlie Kiss discusses his recently released memoir, 'A New Man'.
It is a story of broken families, isolation and a total collapse of identity.
Anti-nuclear protest at Greenham Common results in imprisonment. Severe mania and crisis of identity results in hospitalisation, homelessness, loss of friends and dignity.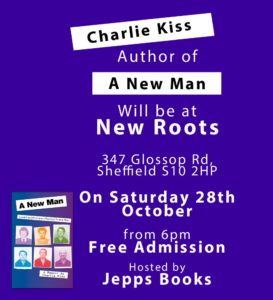 Throughout all these challenges lies the conflict of self-identity within, as Charlie knows deep down that he is male, but this is repressed. As a lesbian feminist Charlie believes that he should fight against stereotypes of what it is to be a woman but the repressed feelings keep resurfacing until finally Charlie transitions and is far happier and calmer but there are surprises at how the world treats him differently.
28th October. 6pm New Roots, Glossop Road LINK
Other events, including the Orgreave Truth and Justice rally, fossil fuels demonstration and the tree campaigners pre-trial rally can be found on our events listing page here. (Please do let us know if there is an event you'd like to see in our listings and we'll pop it up).