It's been a whirlwind since Jepps Books set up in March as a humble couple of tables wedged together in the cause of overthrowing international capitalism.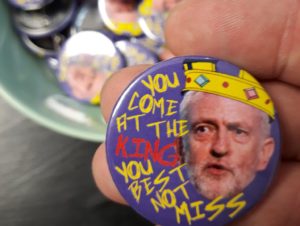 Sadly our time on The Moor is coming to an end (June 24th) as the forces of H and M demand more of the city centre, but in the three months that Jepps Books has been here we've already created a presence and become a bit of a feature on The Moor. So it's time to find a new site of dissent.
As you may know Theatre Deli have got the lease on the old Mother Care building next to "Office Supplies". It's a great, well lit space where they will, after a little bit of a break, get back into the swing of what they do. They may even get a second building, so moving out of the current building shouldn't be seen as moving backwards but rather the caterpillar shucking off it's chrysalis after transforming into a butterfly.
For Jepps Books the future is full of hope and uncertainty, just like the political situation right now. We're certainly having a small break too but you'll also find us at Sheffield Pride, Pinknik, the Radical Readers group and we'll be travelling further afield to places like the Chainmakers Festival.
However, we're also in the last days of making a decision as to where we're setting up shop. If you want to be among the first to know make sure you've signed up to our newsletter (link). If you'd like a radical bookstall at an event you're putting on get in touch (email) and we'll see what we can do.
Oh, and lastly, thanks to everyone who has supported us over the last few months both financially and morally (mainly financially though), it's clear there is a community that really want a radical book emporium and appreciate that in order for that to happen it needs to be viable. So far we seem to be making that happen – let's hope we can keep up the good work in phase two!