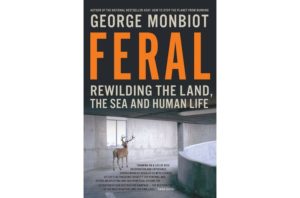 Announcing our first ever meeting of the Sheffield Radical Readers book group.
With the kind assistance of Sheffield Central Library, while it's still there, we'll be reading a book a month and meeting on the second Wednesday of the month starting Wednesday, April 12th at 6.30 pm.
The library has a whole list of book sets for book groups so the books are absolutely free to borrow, just pop in to Jepps Books where I have a stack of the library's copies. Then make a blood oath that you will return the book (otherwise they'll fine me!), and pick up a copy.
After a public vote our first book will be Feral by George Monbiot, a radical revisioning of the way we need to move the green movement away from simple conservation towards actively creating new spaces for nature to flourish.
In our first meeting we will discuss the book, eat biscuits and decide what books we should read for the next two meetings.
Email or drop in to the shop if you'd like more details; jim@jeppsbooks.co.uk